Creative Directors
About
Welcome to Kidoons, an interactive network of websites where families can have fun, while learning about all kinds of things. Whether you're looking for some balanced information for school, or just digging around for neat stuff, Kidoons is the place to be. You can learn about history, ecology, economics, marketing, social studies, even Shakespeare! And what's special about The Kidoons Network isn't just that we use engaging stories to explore a theme, but that we tie all the themes together to give you the bigger story. And not just one side of the story either. Our partners are working with us to make the dialogue as broad as possible. And that's what The Kidoons Network really comes down to: a conversation. With you. Because in order to face the challenges of tomorrow, we need to work together to think broadly, to feel deeply, to speak coherently and to act constructively. So come on in and join the conversation!
Creative Directors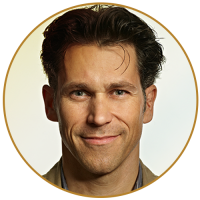 Rick has a unique ability to crystallize elusive concepts into creative forms, and to share these visions in astounding, and innovative expressions. Entertainment Weekly has called Rick Miller "one of the 100 most creative people alive today". He brings to the BOOM transmedia iniative deep collaborative experience, that ensures the highest quality and insightful direction.

Rick Miller is a Dora and Gemini award-winning writer/director/performer who has played in 5 languages on 5 continents. His new theatrical production BOOM is a Kidoons and WYRD Production and premiered in 2014. His solo creations MacHomer, Bigger Than Jesus and HARDSELL have garnered critical and commercial acclaim worldwide and his co-creation production of Twenty Thousand Leagues Under the Sea with Craig Francis will premiere in Toronto in 2015.
He hosted three seasons of ABC's Just for Laughs, and Entertainment Weekly called him "one of the 100 most creative people alive today". A collaborator with Robert Lepage and Ex Machina, Miller has co-created and starred in the plays La Géométrie des Miracles, Zulu Time (with Peter Gabriel), LIPSYNCH and the film Possible Worlds. He hosts a History TV series Canadian Made and is developing a Bigger Than Jesus film, a HARDSELL TV series and a new performance production, BOOM. He is involved in several educational, environmental, and youth-empowerment initiatives.
Winner of the Dora Award for Best Production of a Play, 2005
Winner
of the Dora Award for Best Actor in a principal role, 2005
www.rickmiller.ca
Contact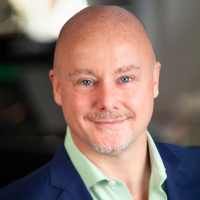 Craig Francis
Craig Francis (he/him) is a writer, director, illustrator, and multidisciplinary creator. His theatre productions have toured across Canada and the US, including Off-Broadway in both 2016 and 2019. A founding member of The 20K Collective, Craig co-created the family theatre productions Jungle Book and Twenty Thousand Leagues Under The Sea with Rick Miller, as well as the comedy Game of Clones. He co-created the play, comic book, and streaming Frankenstein with Miller and Paul Van Dyck. He's a producer, dramaturg, and production stage manager for Miller's solo trilogy BOOM, BOOM X, and BOOM YZ, in Canada, the US, France, and Taiwan. With Miller, Craig co-directed the workshop of the new Ben Wexler musical Blocked for TheaterWorksUSA, and upcoming projects include Andersen Fairy Tales and Rose Red. Craig is a mentor of emerging artists, and a speaker on LGBTQA2S+ issues. He performed improv comedy for a decade, including at Just For Laughs, and on TV for CBC, CTV and Showtime. The animated digital shorts he co-creates for Kidoons and not-for-profit organizations are seen by millions of viewers and installed in museums in five provinces. Craig lives in Montréal, has illustrated several books, and voiced animated series.
Contact